There is no denying that the crypto market is going through tough times. There was some nice optimism at the start of the year, but now investors are more cautious about allocating their money. This applies to both retail investors and institutional investors, as both of them have been hit hard by the crypto winter.
A cautious approach to investing is driving the crypto market in a different direction. Gone are the days when money was thrown around without any thought. The crypto market is experiencing something similar to the dot-com bubble of 2000, and 2023 will be a strong reflection of that.
However, there are some positive trends emerging from this crypto winter, leading us into crypto spring. There are 6 major trends emerging in the industry that are likely to dominate 2023, a year that looks like it will be full of change.
6 trends
1. Focusing on Social Causes
In the last 170 years, we have added 2.4 trillion tons of CO2 to our atmosphere 🤯

🚨50% of this was added in the last 50 years
#IMPT Created an ecosystem to engage more individuals and businesses in carbon reduction ♻️🙏🏻

be a part of #IMPT https://t.co/8KSvC4GHjF pic.twitter.com/1yTZfE2wyx

— IMPT.io (@IMPT_token) November 21, 2022
One of the major trends in the market is the fact that investors are moving towards investing in more socially conscious projects. A prime example of this is IMPT, a project that is essentially a carbon credit platform.
IMPT is building a decentralized platform where stakeholders can purchase IMPT tokens to purchase carbon credits. 1 carbon credit offsets 1 tonne of carbon produced. Tokens can also be earned by participating in various activities in the ecosystem.
If these carbon credits are burnt, the burner receives NFTs. The NFTs can then be held as collectibles or sold on NFT marketplaces such as OpenSea or Rarible.
2. Moving to more reliable assets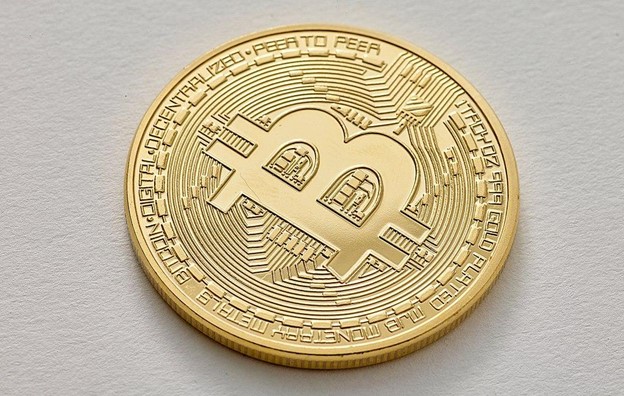 In volatile periods or times when there is a severe downturn in the market, investors turn to safe assets. In the crypto space, that is either a stablecoin or bitcoin. The latter has always managed to bounce back and has proved itself time and again after several accidents.
Bitcoin is going to lead the market recovery, as it always does. Investors will be looking to assets that have proven themselves to be reliable over the years and there is no better option out there than bitcoin. Ether will also be a strong asset as it has such a strong presence in the DeFi space.
3. Better Social Social Engagement in the Metaverse
🚨 Meditation 🚨

🚨 Another major milestone achieved 🚨

🔥 $150,000 Deposit 🔥

🤖 Don't miss ROBOTERA Presale

💰 1 Tarot = 0.020 USDT

Join the Presale now ⬇️https://t.co/UJ3inomU89 pic.twitter.com/BltyeNUpC1

— Robotera (@robotera_io) November 21, 2022
The metaverse continues to be a major trend in the market but what is lacking is a strong social base. robot era Looks to change that and could set the tone for 2023. It is a metaverse with a futuristic robot theme in which the players are robots.
The Metaverse is highly social in nature and players can attend concerts, casinos, and saloons as they connect with others. They can even create their own interactive social experiences without the need for any coding knowledge. It's an exciting way to incentivize players to create fun experiences – while getting paid for it.
TARO pre-sales will take place in Q4 2022, so those interested should brace for quick sales. Tokens can be purchased in USDT or ETH, with a minimum investment of 1,000 TARO.
4. Stablecoins are becoming more prominent
Stablecoins are a cornerstone in the DeFi space, and they also play an important role in volatile periods as capital flows into more stable assets. This is likely to continue in 2023 when investors are unsure which direction the market is headed.
When not investing in one of the trends we've outlined here, market participants will undoubtedly store their crypto funds in popular stablecoins. Paying attention to the flow of these funds can give traders a better sense of which new coins are being scrutinized by more experienced participants.
5. Meme Coin Taking Over
let's go #TamadogArmy,

with $tam token, you can play #Tamadoge Play, earn rewards and buy unique items from the Tamadoge Pet Shop.

go there @okx To buy $tam Now!https://t.co/eCOwGb8bRD#TamadogArmy #crypto #Investment pic.twitter.com/pBLoQTcLKm

— Tamadoge (@Tamadogecoin) November 21, 2022
If there's one trend that seems like it'll never go out of fashion, it's meme coins. These special tokens always act of their own free will, and sometimes they go directly against the market trend. This is not surprising as they work a lot on pure propaganda.
Crypto is a meme token to beat winter trends Tamadoge, This metaverse-focused meme coin offers a lot more utility than other meme coins, which is what made it such a hit with investors. From P2E games to arcades, Tamadoge offers tons of features that investors can earn from.
There are over 21,000 Tamadoge NFTs available, divided into different ranks of rarity. These NFTs have different stats for Tamadoges, which are useful when engaging in PvP battles.
Tamadoge's NFTs are available for purchase now. TAMA tokens can also be bought on the OKX exchange.
6. Real-World Mirroring
have siblings of the claimants of the juvenile stakeshttps://t.co/kXmtGIR8Gy

— Game of Silks (@gameofsilks) November 21, 2022
One of the most interesting concepts with decentralized technology is how it can be used to mirror real life events in the Metaverse. There's no project that does this better than Silks, a P2E game and metaverse that perfectly mirrors the real world of horse racing.
Everything that happens in the real world happens in the Silks game. For example, if a horse wins a race in real life, this is reflected in the game, rewarding players. The project has multiple NFT collections and multiple ways to earn revenue.
Players can buy, breed, and train horses, but they can also own a stake in a community horse farm or build a horse farm on Silks Land. To do all this though, he would need his Silks avatar.
incarnation of silk are currently available for sale, although many of them have already been sold.
Lots to look forward to in 2023
The cryptocurrency market is set to undergo a major change in 2023, with the above trends dominating how the market plays out. There are projects working on exciting use cases that will make investors and users rethink how the crypto market can be designed. This bodes well for the space overall and should help pull the market out of its slump.




Credit : newsbtc.com