In many ways, success at Amazon comes down to one metric: conversion rate.
After all, it doesn't matter how many customers are clicking your listing. It matters how many customers are actually buying.
To rank in Amazon search and generate more sales, it's all about converting visitors into paying customers.
In this post, I will explain how Amazon's conversion rate works, how to calculate it, and how to increase it. After all, improving your conversion rate will make you more profitable.
Get My Free Mini Course on How to Start a Successful Ecommerce Store
Are you interested in building a strong, secure brand for your products? If so, I have compiled a comprehensive package of resources that will help you start your online store completely. Be sure to grab it before you leave!
Click here to download
What is Amazon Conversion Rate?
Amazon conversion rate is the percentage of users who make a purchase after visiting an Amazon product listing.
It is calculated as the number of sales divided by the total number of visitors to your listing page and shows how effective you are at converting visitors into customers.
For example, if you get 1000 visitors to your Amazon listing and make 20 sales, your conversion rate is 2%.
Why is Amazon Conversion Rate Important?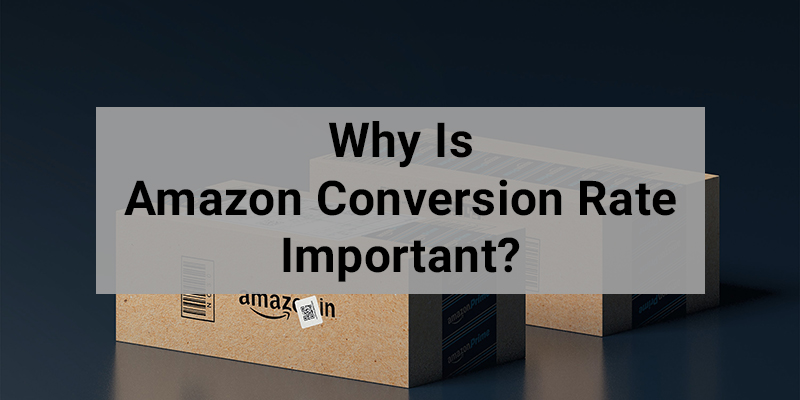 Amazon conversion rate is important because it is the primary metric that Amazon's A9 search engine uses to determine which products to rank for in search.
Since Amazon wants to display products with a higher probability of selling, its algorithm looks for listings with the highest conversion rates and sales velocity.
If your listing is getting a lot of impressions but few buyers, Amazon will not show your product as often. Having more pageviews isn't necessarily bad, but Amazon will prefer other lists with higher conversion rates.
What is Amazon's average conversion rate?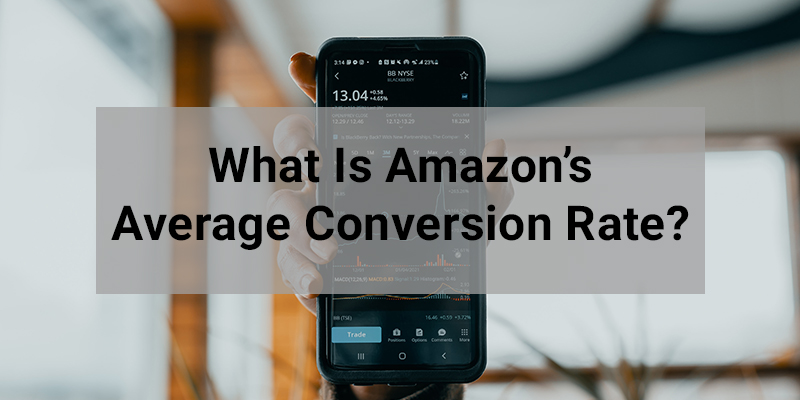 The average conversion rate for Amazon listings is between 5% – 15%. Any listing on Amazon that achieves a conversion rate of less than 5% is considered poorly optimized.
Compared to other ecommerce marketplaces where the conversion rate is only 2%-3% on average, selling on Amazon is worth it as it converts sales into a much higher percentage.
Overall, the average conversion rate for Amazon Prime members is 74%. Non-Prime members typically convert at 13%.
What is a good conversion rate for Amazon?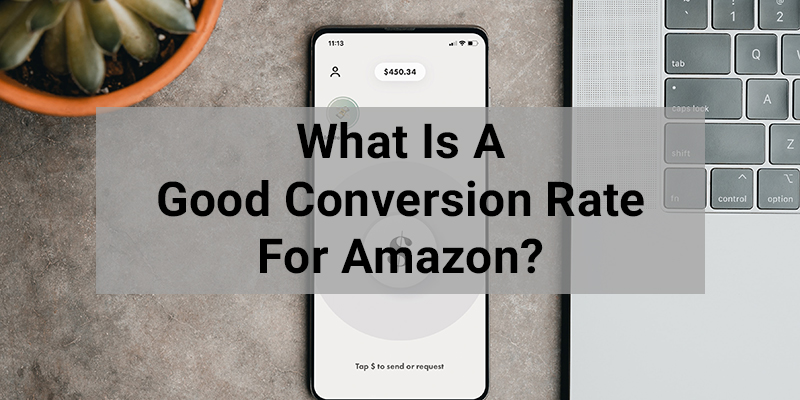 Overall, any conversion rate above 10% is considered a good conversion rate for Amazon, but it depends on the product you're selling and the level of competition. Some products convert at a higher rate than others.
In general, any conversion rate of less than 5% is considered bad. A conversion rate between 5%-10% is satisfactory and any conversion rate above 10% is excellent.
However, you should calculate your conversion rate only after collecting enough data. For example, a 15% conversion may seem high, but if it is based on only a few sales, it may not be accurate.
You should collect at least 10-25 sales before making any decision based on your conversion rate.
How to Calculate Conversion Rate on Amazon?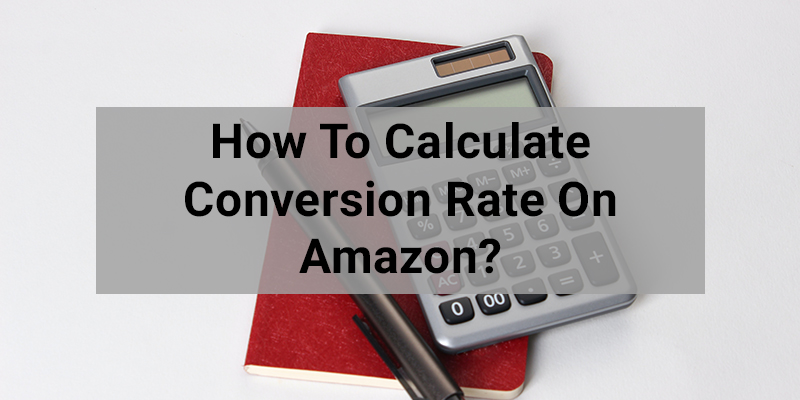 You can calculate your Amazon conversion rate by dividing the total number of items sold by the total number of product listing sessions.
Conversion Rate = Total Order Items/Session.
You can find the numbers you need to calculate your conversion rate by following these steps:
Log in to your Amazon Seller Central account and go to the "Reports" tab. Click "Business Reports". "To date," is located above the table. The default limit is 30 days. Find the "Session" and "Total Order Items" of a particular item or all the products you sell on Amazon. Use two metrics to calculate the conversion rate using this formula: Conversion Rate = Total Order Items/Session.
"Sessions" on Amazon are the number of visits a user makes to your pages. All activities within 24 hours are counted as one session.
For example, if a customer visits your listing and then visits another brand's listing before returning to your product, this is treated as one session but two pageviews on Amazon.
A "page view" on Amazon is the number of hits of a product during a time period. For your conversion rate calculation, you should be using "sessions", not "page views".
Amazon calculates the conversion rate per product (and its variations) and provides this information in the "Unit Session Percentage" column.
What Factors Affect Amazon Conversion Rate?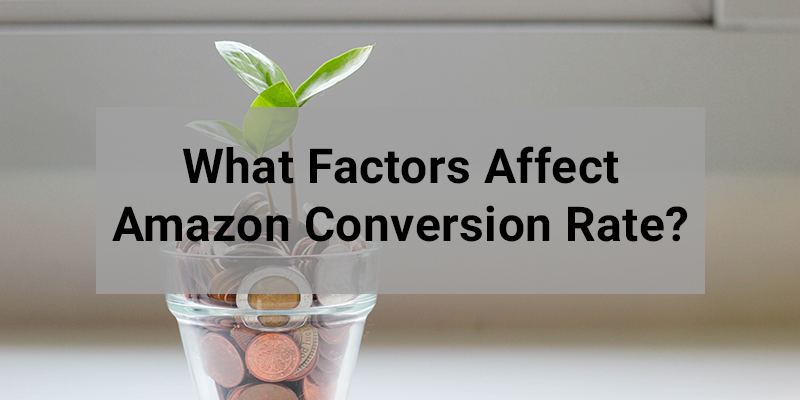 Your Amazon conversion rate is affected by keywords, number of reviews, and the quality of your content. Let's take a closer look at each factor.
keywords
Keywords are essential in determining your conversion rate because they tell the Amazon search engine about the content of your listing page.
Adding keywords helps the algorithm understand when to show your listing to a visitor. More keywords improve visibility, which leads to higher traffic and increased sales.
Integrate your target keywords into product titles, bullet points and product descriptions. You can use keyword research tools like Jungle Scout and Helium 10 for Amazon.
Always use relevant keywords. For example, if you listed a portable laptop stand, but use "laptop stand with cup holder" as your keyword, you risk lowering your conversion rate.
A customer searching for a laptop stand with cup holder will click on your listing only to find that your product doesn't have that feature. They will exit your listing page in search of products that match their needs which will lower your conversion rate.
number of reviews
A large number of reviews increase your sales and conversion rate. Basically, the more reviews you have, the higher your conversion rate.
Having reviews can help improve your sales speed when you launch a product on Amazon. Sales velocity is a metric that measures how quickly a customer purchases your product.
Since it's difficult to start selling immediately after making a list on Amazon, consider enrolling in an Amazon early reviewer program called Amazon Wine, where pre-tested Amazon customers provide insightful and unbiased reviews.
You should also run Amazon PPC ads to increase your initial sales speed.
material quality
Creating good quality content for your listings and ads will attract, engage, and attract the right audience and improve conversion rates.
All Amazon listings get roughly 2000 characters of equal space to describe the product and provide relevant information that the customer finds useful.
You should optimize your product listings and use high-quality images to make your listing stand out.
How to Increase Your Amazon Conversion Rate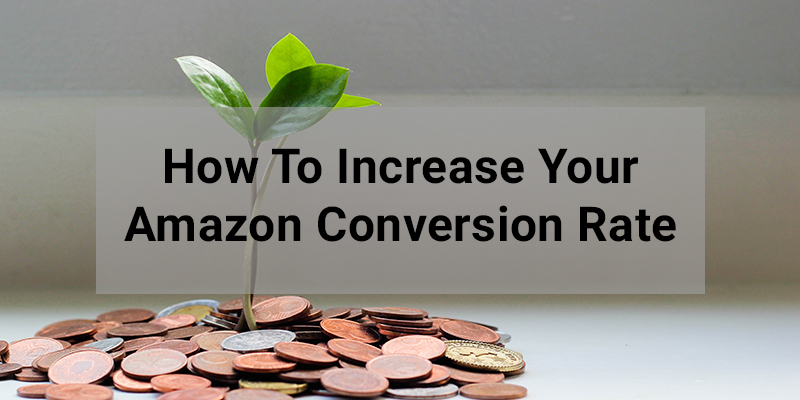 To increase your Amazon conversion rate, you'll need to optimize your product listing, keep pricing competitive, sign up for Amazon FBA, and send follow-up emails to your customers.
Optimize Your Listing
You can optimize your product listing by integrating your target keywords in the product title and description.
You should use your target keyword in the first 1000 characters of your bullet point to help visitors identify key features of your product. Do not add more than 3 to 5 bulleted points to avoid information overload.
Make sure you use multiple high-quality images because they are the first thing buyers see when they click on your listing.
Here are some tips to improve your listing images:
Use high-resolution images with a white background. Add informative text inside images that highlight the best features of the product. Add at least one lifestyle image where someone interacts with or uses your product. Keep Your Pricing Competitive
You must price your products competitively to secure an Amazon Buy box, the white box on the right side of your listing page with the "Add to Cart" and "Buy Now" buttons.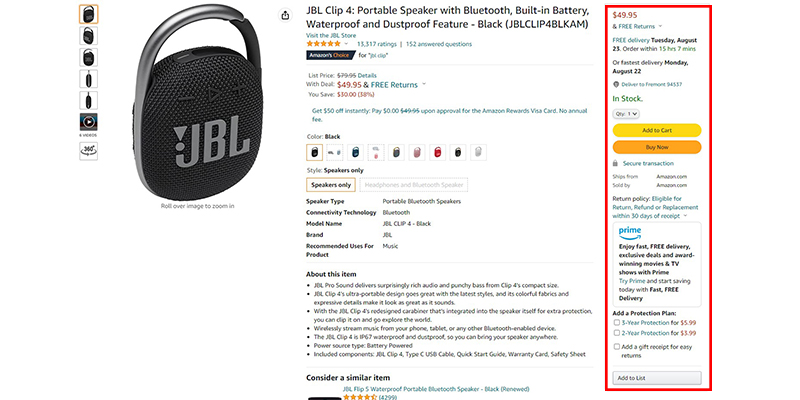 Check your competitors' prices and do a split test to see which price point gets the most clicks. You can also try offering discounts to increase sales or increase sales.
Sign up for Fulfillment by Amazon (FBA)
If you sign up for Amazon FBA, you are automatically eligible for Amazon Prime.
The average Prime member spends $1,400 per year compared to a non-Prime member, who spends only $600.
Prime members spend more because they benefit from free shipping and faster delivery times.
By using Fulfillment by Amazon, you can improve your conversion rate by up to 3X.
Send a follow up email to your customers
Nurture your relationship with customers by sending them a follow-up email immediately after receiving your product to see if they are happy with it.
If customers are happy with their purchase, they are more likely to leave a review and make a purchase later.
In your email, make sure you ask for a review directly. If you don't ask, the customer is less likely to leave a review.
Why are Amazon's conversion rates so high?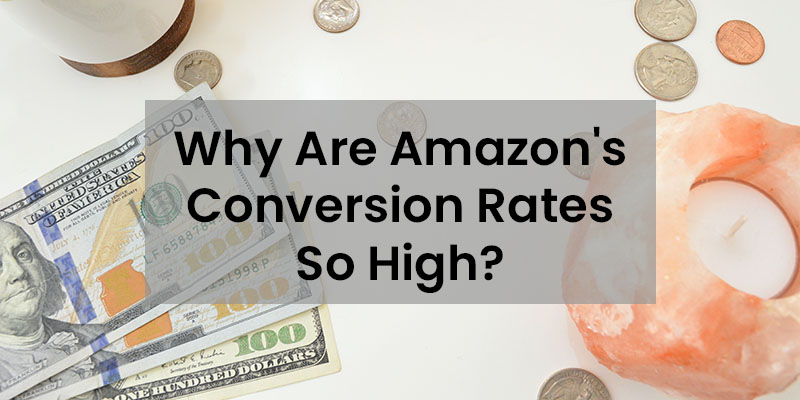 Amazon's conversion rates are higher than most e-commerce websites as they offer hassle-free returns, free 2-day shipping for Prime members, and one-click checkout.
Amazon's checkout process is seamless and requires one click to buy with fast, free shipping through Amazon Prime.
Typically, Amazon customers are ready to buy before they sign in. Most customers do their product research online and complete sales on Amazon because of Amazon's generous return policies and fast delivery.
final thoughts
Understanding how to increase your Amazon conversion rate can lead to increased sales and higher profits in your Amazon store.
Not everyone is selling successful on Amazon, and you may eventually decide to start your own online store, but until then, watch your Amazon conversion rate closely.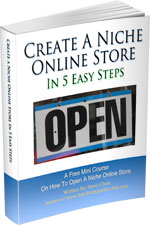 Ready to get serious about starting an online business?
If you are really considering starting your online business, you must check out my free mini course on How to Build a Niche Online Store in 5 Easy Steps.
In this 6 day mini course, I reveal the steps my wife and I took to earn $100k in the span of just one year. The best part is that it's free and you'll receive weekly ecommerce tips and strategies!
Note: This post above may contain affiliate links, which means I may receive a commission if you make a purchase by clicking on a link. Please see our Privacy Policy for more information. Related posts in Amazon Sales Strategies
About Steve Chow

Steve Chow is a highly recognized influencer in the ecommerce space and has taught thousands of students how to effectively sell physical products online at ProfitableOnlineStore.com.
His blog MyWifeQuitHerJob.com has been featured in Forbes, Inc., The New York Times, Entrepreneur and MSNBC.
He is also a contributing writer for BigCommerce, Klaviyo, ManyChat, Printful, Privy, CXL, Ecommerce Fuel, GlockApps, Privy, Social Media Examiner, Web Designer Depot, Sumo and other major business publications.
In addition, he runs a popular ecommerce podcast, My Wife Quit Her Job, which is a top 25 marketing show on all Apple podcasts.
To keep up to date with all the latest ecommerce trends, Steve runs a 7 figure ecommerce store, BumblebeeLinens.com, with his wife and attends an annual ecommerce conference called The Sellers Summit.
Steve holds both an undergraduate and a master's degree in electrical engineering from Stanford University. Despite majoring in electrical engineering, he spent a good part of his undergraduate education studying entrepreneurship and the mechanics of running small businesses.