NFT creators and collectors in the US can now connect their wallets to post the digital collectibles they own to Facebook and Instagram.
META announced September 29 That the Digital Collectibles feature is open to all US-based users. Other users from 100 countries in Africa, Asia-Pacific and the Middle East can access this feature only through Instagram.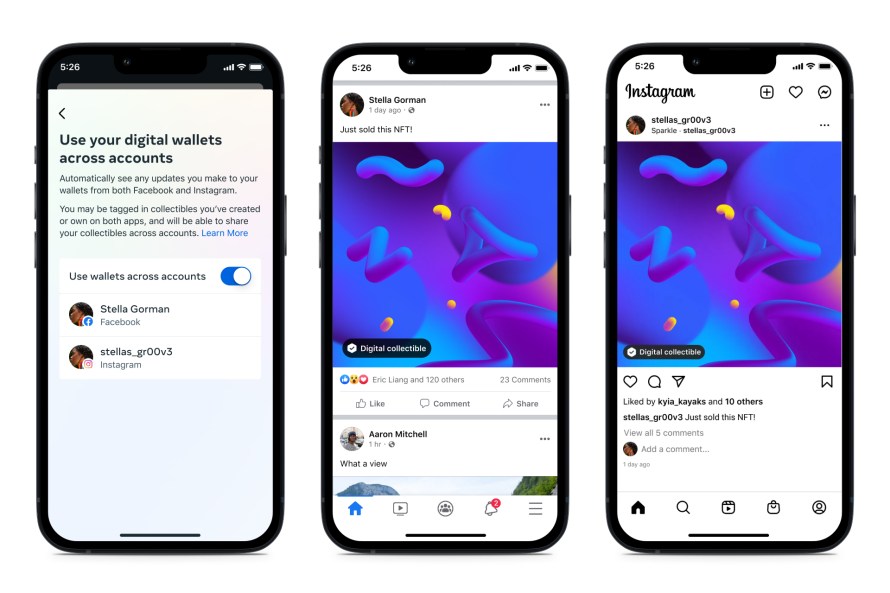 Users can post digital collectibles purchased or created by linking their digital wallet to Facebook or Instagram. This collection will be shared on both the platforms based on the privacy settings of the users.
There will be no charge associated with cross-posting or sharing digital collectibles on Facebook and Instagram.
This feature allows both NFT producers and collectors to automate tagging on posts, leveraging data from supported open blockchains.
Supported blockchains include Ethereum, Polygon, and Flow. To access the blockchain, users need to connect to third-party wallets including MetaMask, Trust Wallet, Rainbow and Coinbase Wallet.




Credit : cryptoslate.com