For the last nine years, Livability editors and data scientists have combined our great love of cities and data to create our annual ranking of the top 100 best places to live in America.
Every year, the list changes: we conduct exclusive studies and surveys, adjust our algorithm and add new variables and data points. But one thing remains constant: We always start with the data.
This year, we examined more than 2,300 cities based on more than 50 data points that are grouped into eight categories, measuring a city's economic stability, housing, amenities, infrastructure, demographics, social and civic capital and healthcare. This is how we calculate each city's LivScore.
Next, we craft the rankings. This year, we started with the age-old question: Why should someone want to live here?
Yes, these are all statistically great places to live, but would you actually want to live here? What are the ways in which each of these cities is creating an environment that is accommodating for remote workers? Where can you spend a Saturday afternoon or meet your friends for happy hour after a long day? How is this city different from other places?
Since March 2020, more than 42% of the US population has either moved or considered moving. As home prices hit historic highs and inflation continues to rise, it is more important than ever that we create homes in places that are both affordable and functional for a diverse and growing population. Affordability is a core value for Livability, so we look for places that are growing wages and home values ​​while maintaining an affordable cost of living.
This year, we focused on midsize cities (generally defined as 500,000 population or smaller) that are attracting big waves of young people. We also added more weight to some of our measures of diversity and inclusion to reflect what millennials are looking for in the cities they choose to call home. If you want to learn more about how this list came together, please check out our methodology page and ranking criteria,
Also on MarketWatch: The best and most affordable places to live in Florida
Each of these cities has something special to offer its residents. If you're a young person looking for a fresh start, sick of living paycheck to paycheck due to insane rent prices and want to find a community that will welcome you with open arms, this list is for you.
These 100 cities are welcoming, affordable and offer the space and opportunity to grow, both professionally and personally.
The only thing missing? You.
1. Madison, Wis.
LivScore: 725 | Population: 258,366
With a famous farmers market, tons of free cultural attractions, outdoor concerts rocking all summer long and 200 miles for hiking, biking and snowshoeing, Madison, Wis., earns its rank as the best place to live in the US (for the second year) in a row.) This Midwest college town possesses a resilient economy and is a welcoming place for recent grads, families and retirees alike. Located on an isthmus between lakes Mendota and Monona, Madison has a dozen beaches plus hundreds of parks, and residents in this bike-friendly city prefer getting around town on two wheels. Frank Lloyd Wright's midcentury marvels and the beloved Dane County Farmers Market add to the magic of Madison.
2. Ann Arbor, Mich.
LivScore: 686 | Population: 121,093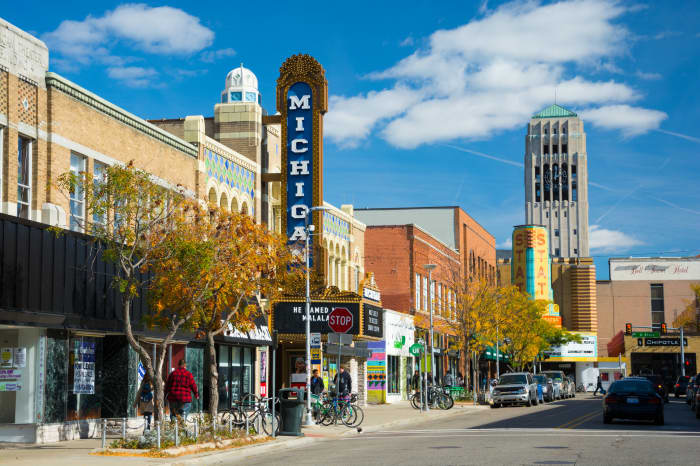 Exciting things are happening in Ann Arbor, Mich. The University of Michigan provides a robust and homegrown talent pipeline for healthcare and tech sectors, and the college's presence keeps the city young at heart. Plus, A2 (feel free to call Ann Arbor by its nickname) is pioneering autonomous and connected vehicle technology. (Yes, that means a friendly robot can deliver your TikTok-worthy takeout order.)
Well-designed trail systems, a passion for the arts, worldly restaurants, plus friendly, smart residents who are civically engaged are also among the reasons Ann Arbor is one of the best places to live in the US
You might like: 12 best American road trips
3. Rochester, Minn.
LivScore: 671 | Population: 117,134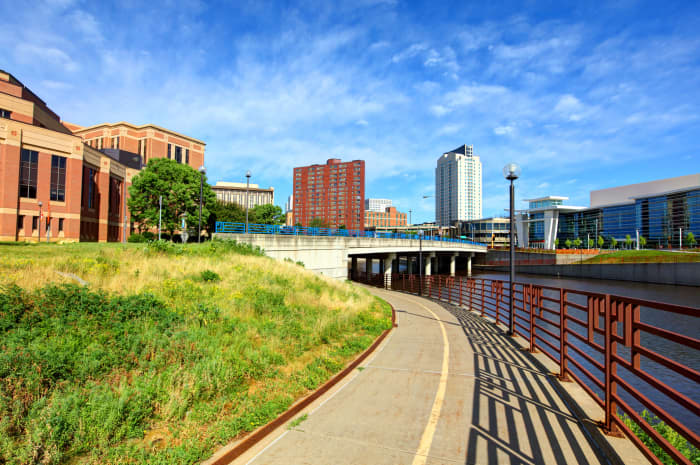 Rochester, Minn., is always brewing with excitement, as the community boasts gorgeous Midwest scenery, an arts scene full of galleries, theaters and museums, must-try fine dining and food truck favorites, amazing breweries and wineries, and – its gem – the nearly 200,000-square-foot Mayo Civic Center, which hosts a calendar full of must-attend social and sporting events, conventions and concerts (think acts like country music star Travis Tritt.)
While its entertainment options run the gamut, the city also offers affordable housing options for a variety of tastes and budgets, making it one of the best places to live in the US. The average home value is just $258,250, and residents can choose from beautiful apartments. , condos, modest two-stories and even luxury homes. And as its strong economy suggests, finding a job in this city of more than 117,00 is a breeze. Did we mention two of its main employers are the Mayo Clinic and IBM? IBM,
+0.15%
This means slews of life-changing patents are coming out of this city every year.
4, Naperville, Ill.
LivScore: 668 | Population: 147,734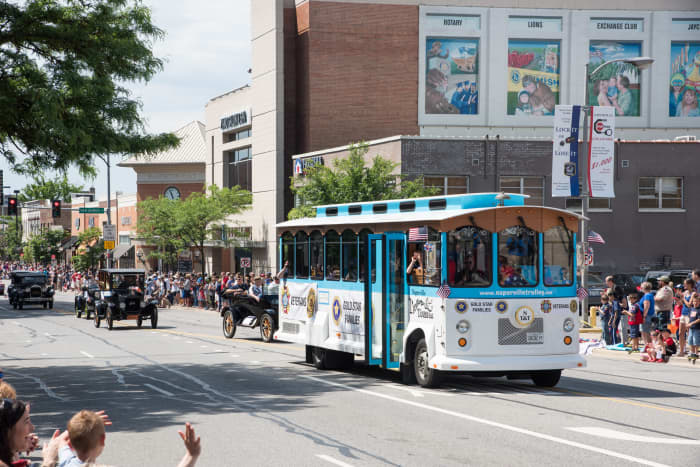 A western suburb of Chicago, Naperville, Ill., is a growing oasis where big-city attractions – think a diverse cuisine scene, performing arts venues, various shops, family-friendly spaces and a thriving nightlife – meld with small-town magic. The city has a low crime rate, high community engagement (residents are always coming together to support an important cause), and volunteer opportunities, making it one of the best places to live in the US And we did mention how easy it is to get from point A to point B here? This city of just shy of 150,000 people has access to both bus services and commuter rails and is served by O'Hare International, Midway International, DuPage and Aurora Municipal airports.
Plus, outdoor attractions meet – if not exceed – the mark, as residents can enjoy beautiful forest preserves, sports complexes, many golf courses, and the Naperville Riverwalk, a path along the DuPage River that features covered bridges, fountains and gorgeous landscaping and is a local favorite. Also loved by locals? The city's plethora of community get-togethers and festivals, like cute farmers markets and must-see concerts.
Also The 5 best—and affordable—places to live in California

5. Overland Park, Kan.
LivScore: 666 | Population: 193,412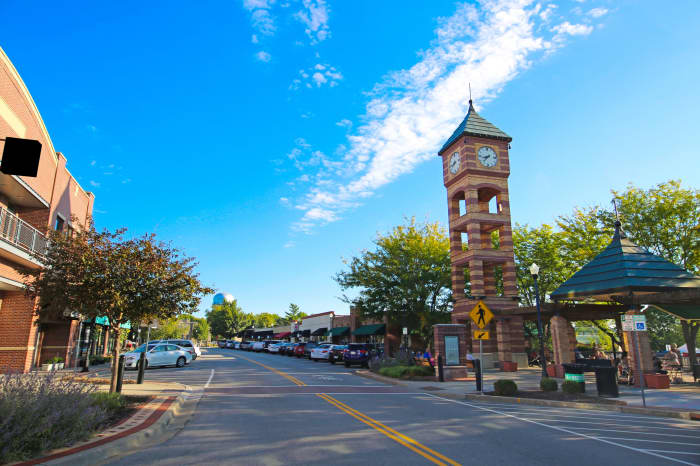 Part of the Kansas City metro area is Overland Park, a bustling city full of diverse dining options (the melting pot of food, if you will), amazing art museums and experiences, locally-owned boutiques, entertainment venues, and a collection of must -visit wineries, breweries and distilleries (you'll love sipping the local flavor). While options for play are top-notch, the city also means business. Its sturdy economy is flourishing with great job opportunities in a variety of fields, making it one of the best places to live in the US
This city is here to convince you that the suburbs are cool. Local artists have created colorful murals for all to enjoy, and talent here is flowing. In recent years the city has attracted a large wave of millennials moving here from bigger cities thanks to its proximity to the Kansas City metro area. Additionally, residents have access to a park system made up of 83 individual…
,


Credit: www.marketwatch.com /