The 'Basic Instinct' star mentioned her financial troubles during a fundraising speech following the collapse of the Silicon Valley bank.
Sharon Stone says she lost money at a recent event due to "these banking scams."
The "Basic Instinct" star received the "Courage" award on Thursday night during the Women's Cancer Research Foundation's "An Unforgettable Evening" charity event and shared her financial struggles while encouraging people to donate.
"I know you need to figure out how to send money, it's hard. I'm a tech idiot, but I can write a fucking check. And right now, that's courage too, because I know what's going on. I just lost half my money because of this banking business and that doesn't mean I'm not here," Stone said.
Although she does not specify what exactly the "banking problem" was, her comments came immediately after the collapse of Silicon Valley Bank (SVB), which caused significant volatility in the financial market.
The bank, which primarily catered to tech startups, was the 16th largest bank when it was shut down on March 10 by California regulators. The FDIC took over the bank's operations after a liquidity crunch as depositors rushed to withdraw their money amid panic over the bank's condition. It was the second-largest bankrupt in United States history and the largest since Washington Mutual went bankrupt in 2008.
Silicon Valley bank collapse WILL 'DEFINITELY' AFFECT REAL ESTATE, DEVELOPER WARNING
In the days leading up to the crash, SVB reported huge losses, causing its share price to drop by 60%. The vast majority of the bank's customers had deposits in excess of the $250,000 FDIC protection threshold, raising fears that hundreds of start-ups could lose access to their money and be unable to pay salaries.
The Treasury Department, the Federal Reserve and the FDIC announced a plan Sunday to allow SVB clients to access all of their funds — even beyond the $250,000 limit.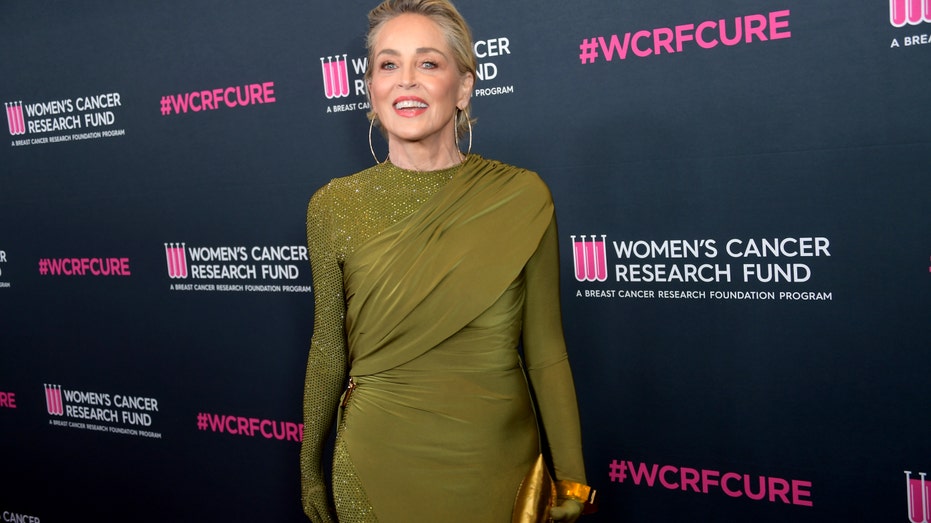 Stone went on to mention the recent loss of her brother Patrick Stone, who passed away from a heart attack last month at the age of 57.
"My brother just died and that doesn't mean I'm not here," she told the audience. "This is a difficult time for any of us. This is a difficult time in the world, but I'll tell you what: I don't want some politician telling me what I can and can't do. How can and can't I live, and what is the value of my life and what is not. So get up. Stand up and say what you're worth. I challenge you. That's what courage is."
Over the years, the 65-year-old has suffered her fair share of health injuries, which she recounted in her memoir, The Beauty of Life Twice.
In 2001, she suffered a stroke and also underwent surgery to remove a benign breast tumor.
Last November, she shared on Instagram that she had also had a "large fibrous" tumor removed.
CLICK HERE CLICK FOX BUSINESS ON THE ROAD
As she told the audience at a fundraiser, "…never feel obligated not to get a mammogram, not to get a blood test, not to have an operation, because it doesn't matter. I'm standing here and telling you that I had one and a half or more of my breast tissue removed and none of you knew about it."
Chris Pandolfo of Fox News Business contributed to this report.
Credit: www.foxbusiness.com /