State attorneys general, Republicans in the House of Representatives, and Senator Shelley Moore Capito wrote letters to CEOs.
Two dozen state attorneys general sent letter to CEOs major credit card companies alerting them to the legality of introducing a new code identifying purchases made at gun shops.
Under the direction of Tennessee and Montana, attorneys general explained to Visa, MasterCard and American Express executives that specific merchant category codes (MCCs) that highlight transactions at gun stores may be in violation of state consumer protection laws.
"Accordingly, we share our concern and ask you to take immediate action to comply with our consumer protection laws and respect the constitutional rights of all Americans," the Attorney General wrote. "The new code will not protect public safety. constitutionally protected right buying firearms unfairly singles out both law-abiding dealers and consumers."
HOME REPUBLICANS DEMAND AS CREDIT CARD COMPANIES ARE FORCE TO TRACK GUN PURCHASES
If credit card companies start using a special gun store code for purchases, attorneys general said they are concerned it would create an unofficial "gun buyers list" and could lead to them private information leak. State AGs also claim that the code "will only result in vague and misleading information" as it will not be able to distinguish between the types of purchases made at the store.
"Targeted tracking of this information can only lead to its misuse, both unintentional and intentional," they wrote. "Creating and tracking this data is only relevant if your institutions are considering using this information for further malicious activities such as violating consumer privacy, disallowing constitutionally protected purchases by selectively restricting the use of your payment processors, or otherwise withholding your financial services from aimed at "unprivileged" sellers".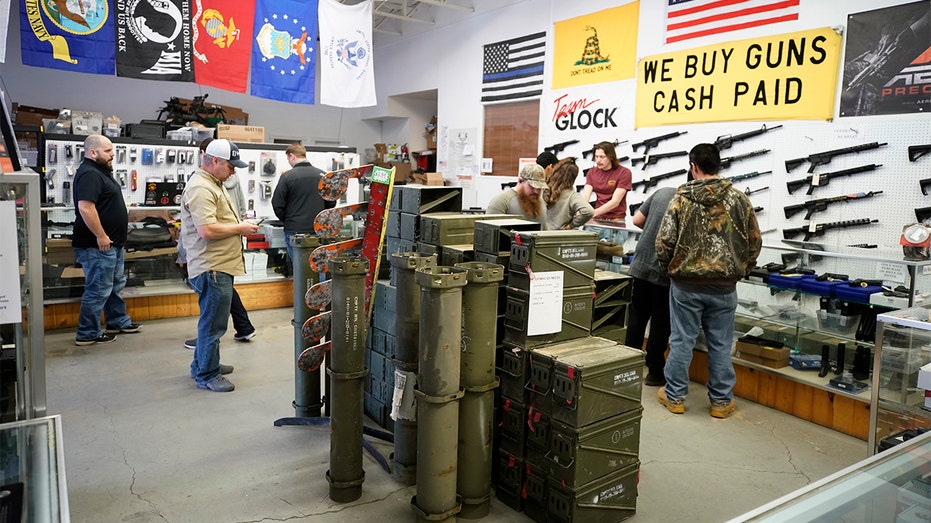 Tuesday letter follows letter House Republicans sent to the same CEOs last week expressing similar concerns.
Credit card companies initially resisted the ISO plan to create a custom code for gun stores, dismissing a similar plan last year, saying they "feel that asking payment networks to serve as moral authority in deciding which legitimate goods may or may not be bought sets a dangerous precedent."
Attorney General of Montana Knudsen criticized credit card companies for abruptly abandoning the plan.
"It is very disappointing that credit card companies are bowing to pressure from international organizations and taking this measure, which does nothing to improve public safety," Knudsen said in a statement. "Instead, it proposes potential future intrusions into consumer privacy and further coordination between corporations and government agencies to undermine Americans' fundamental right to keep and bear arms."
In a separate letter on Thursday Sept. Shelley Moore Capito, Virginia, asked the CEOs of credit card companies to reconsider their support for the MCC change and encouraged them to answer a few questions if they decide to implement the change.
"The introduction of new trade codes for firearms purchases is a wake-up call to legitimate firearms sellers and buyers that their purchases can be tracked, disclosed, or even prevented," Capito wrote. "This raises serious constitutional concerns and sets the alarming precedent that gun owners may be prevented from exercising their constitutional rights freely for fear of reprisals or even the threat of their privacy being violated. legal obligation to implement this new MCC and I urge you to change course immediately."
Credit: www.foxbusiness.com /